The New Way to Get a Panama Retirement Visa in 1 week
What is the Panama retirement visa?
Also called pensionado visa in Panama, the Panama pensionado immigration program is regulated by Executive Decree No. 320 of August 8, 2008 that allows people who receive a pension or retirement to apply for permanent residence in Panama.
Panama retirement visa guarantees a number of additional advantages, especially discounts on products and services.
The National Migration Service of Panama explains that there is no minimum or maximum age to apply for this permanent residence permit.
Anyone, regardless of nationality, can apply for it. It will only be necessary to meet the visa requirements that we explain below.
What other names does retirement visa in panama have?
Panama has Spanish as its native language so this visa is originally called: Visa de Pensionado o Jubilado en Panamá.
In this article we will refer to the pensioner or retiree in different ways.
That is why this visa can be called in english as pensionado visa, retirement visa or retiree visa, Panama pensionado program, Retirees and Pensioner Visa.
Requirements of the Panama Retirement Visa
The fundamental requirement to opt for the Panama retirement visa is that you must receive some type of retirement or pension from an international agency, foreign government or private company, of at least 1.000USD (One thousands United States dollars) and this retirement or pension must be for life.
In the event that the pension does not reach 1000 US dollars, but is higher than 750 US dollars, then it is possible to cover the difference with an investment in real estate, through the acquisition of a Panamanian property, valued at a minimum of 100 thousand US dollars.
This panama retirement visa will guarantee the applicant permanent residence in Panama and a large number of benefits that we will name below within this article.
ACCESS A FREE CLASS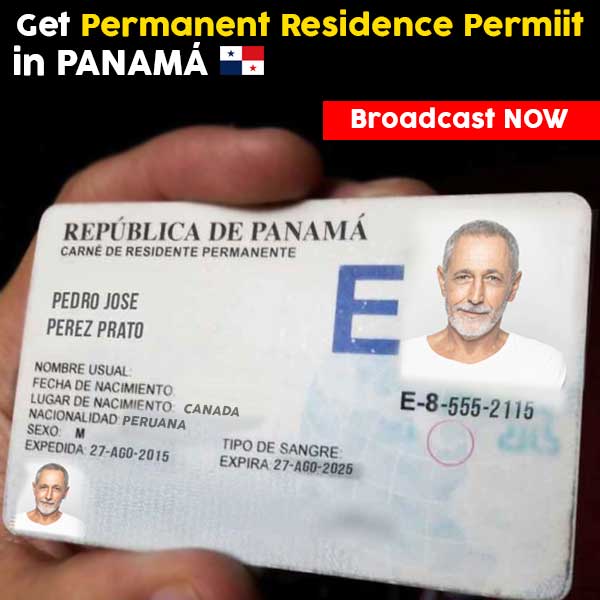 I will tell you step by step how to obtain the Panama retirement visa
Benefits of the Panama Retirement Visa
The resident of Panama who holds a retiree or pensioner visa enjoys several benefits such as special discounts in shops and events as well as exception of important taxes.
Discounts for Pensionado in Panama
1% discount on mortgages for housing (personal residence)
10% discount on prescription drugs.
15% discount on hospital bills.
15% discount in fast food restaurants.
15% discounts on dental and eye exams.
15% discount on loans made in your name.
20% discount on medical consultations.
20% discount on professional and technical services.
25% discount in restaurants.
25% discount on air ticket prices.
25% discount on utility bills.
30% discount on Bus, Boat and Train fares.
30% discount on hotel stays (Friday to Sunday)
50% discount on hotel stays (Monday to Thursday)
50% discount on home loan closings.
50% discount on entertainment venues such as: Cinemas, Concert Halls, Sporting Events, among others (anywhere in the country)
Tax exemption for foreigners with a Panama Retirement Visa
100% exemption in the payment of import taxes of vehicles every two (2) years.
Privilege for once of the imposition of the payment of tax for the purchase of household items until reaching the figure of $ 10,000 US Dollars.
100% tax exemption on your pension or retirement
Option to apply for the Certificate of Tax Resident of the Republic of Panama
Avoid double taxation (with countries where the convention exists)
You can apply for the permanent residence permit in Panama in a few phases, (this permit will grant you the "CEDULA E")
You will also be able to opt for the Panamanian passport through naturalization (once you obtain the E card and meet the requirements)
You will be able to apply for a permanent residence permit in Panama in a few steps (this permit will grant you the "CEDULA E").
You can also opt for a Panamanian passport through naturalization (once you obtain the E card and meet the requirements).
Panama Retirement Visa Requirements:
Foreign applicants who receive retirement or pension from a foreign government, international organization or private company, who enter the national territory to settle in it and have sufficient economic means to cover all their living expenses and those of their dependents in the country.
The monthly income or pension may not be less than one thousand balboas (B/.1,000.00) and must be granted for life.
Power of Attorney and Application through a lawyer (This power of attorney will be done by the attorney at the abogadospanama.net firm)
Three (3) passport-type photographs with a white background.
Copy of passport
Criminal Record Certificate
Health Certificate
EXCEPTIONS TO THE RULE
The certification proving the status of retired or pensioned may be seven hundred and fifty balboas (B /. 750.00) in cases where:
1. The applicant has acquired a property in a personal capacity in the national territory for a sum exceeding one hundred thousand balboas (B/.100,000.00).
Note: In the cases of the spouses, it may be chosen to credit the sums of both to comply with the minimum of the established pension that is one thousand balboas (B / .1,000.00).
In the case of dependent children, their leave will be temporary until they reach twenty-five (25) years of age as long as they prove that they are doing complete studies, however they will not be entitled to permanence or pensioner status. Except for those dependent children who suffer from a proven profound disability.Note: In the event that dependents are children, their residence permit will be temporary until they reach the age of 25, provided that it is proven that they are studying full-time. However, they will not have the right to the continuity of the Pension Visa, except for those cases of dependent children suffering from some type of demonstrated physical or mental disability.
Get 1 free consultation
We will give you a 45 minutes meeting with a specialist on Immigration to Panama completely free if you schedule it right now.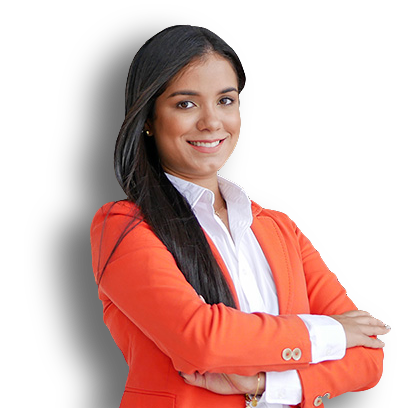 Contact the lawyer with an email
DRESS CODE IN THE NATIONAL MIGRATION SERVICE OF PANAMA
The offices of the National Migration Service will not allow the visit of people wearing shorts, t-shirts or sandals.
Men: Long pants, shirt with collar and sleeves, closed shoes, (DO NOT WEAR shorts, trimmed shirts or shirts, or any footwear that shows the toes).
Women: Dress or long pants, closed shoe, shirt with collar or blouse covering the shoulders and formal footwear (shoes). Miniskirts, shorts, trimmed shirts or blouses that show shoulders or t-shirts, or sandals or footwear that show the toes are not allowed.
AbogadosPanama.Net under the direction of Panamanian Lawyer Lic. Julissa Ortega Hernandez has helped foreigners obtain their permanent residence permit in Panama under the Retiree or Pensioner Visa.
---
What are the phases that must be traveled to obtain permanent residence with the panama retirement visa?
PHASE 1: Sending and reviewing grouped requirements by email.
Day 1: Interview with lawyer
the meeting is held with the lawyer for the review of the requirements and the payment of the fees to initiate the immigration process.
DAY 2: (Requires the presence of the foreigner)
The foreign applicant and the legal representative or his assistant appear before the offices of the National Migration Service of Panama to submit the application for the processing of the Panama Retirement Visa.
That same day they will give the first provisional residence card to the foreign applicant, with a validity of 6 months, they will also grant him a multiple entry and exit visa stamped on the passport that will allow him to enter and leave Panama without problems and without paying any exit tax.
WHAT'S NEXT AFTER THIS?
Regularly the immigration agents will indicate that you must wait 3 to 5 months while the officers in charge of reviewing documents in migration issue the resolution of approval of the resident permit through the Retiree or Pensioner Visa in Panama.
At the time the immigration resolution is listed, the lawyer is notified by the national migration service of Panama that the resolution has been issued and from that moment they can and should attend the immigration offices in Panama to obtain a new permanent residence processing card through the Retiree or Pensioner Visa in Panama.
Tips for starting legal procedures in Panama
Meet as much as possible in person at the law firm's commercial premises.
Apply for a professional services contract with your attorney.
If you decide to work with an independent attorney, check your attorney's credentials against the Supreme Court database.
Why do more and more foreigners trust the signature of Mrs. Julissa Ortega to carry out their immigration procedures in Panama?
The attention is given by an expert in the subject with an extensive experience in migration matters in Panama.
Provides continuous accompaniment for the applicant by the lawyer during the process of filing the procedure with the immigration authority.
It carries out the continuous follow-up by lawyers experts in the governmental process of the processing of each applicant.
It has a bank account opening service in Panama.
Civil, commercial and real estate legal advice with our team of lawyers
The cost of the consultation is reimbursable in the total cost of the procedure.
---
Image gallery