Your Comprehensive Guide to Immigration to Panama
Immigration to Panama
Immigrating to Panama offers a unique opportunity to experience a country rich in biodiversity, culture, and economic growth. Whether you're seeking to retire in paradise, start a new business venture, or simply enjoy a better quality of life, Panama has become a popular destination for expatriates worldwide.
In this comprehensive guide, we will delve into the key aspects of immigration to Panama, including visa options, residency programs, and the benefits of making this beautiful country your new home.
Visa Options for Immigrants
Panama offers various visa options catering to different purposes of immigration. The most common visas include the Friendly Nations Visa, Pensionado Visa, and the Self-Economic Solvency Visa. Each visa has its unique eligibility criteria and benefits, making it essential to explore which one aligns with your immigration goals.
Friendly Nations Visa
The Friendly Nations Visa is one of the most sought-after options for expatriates. It allows citizens from 50 friendly countries to immigrate to Panama quickly and efficiently. Key benefits include the ability to work, start a business, and bring your family along. To qualify, applicants must demonstrate economic or professional ties to Panama and fulfill specific financial requirements.
Panama Retirement Visa
Designed for retirees, the Pensionado Visa grants numerous incentives, including discounts on medical services, entertainment, and transportation. To qualify, applicants must have a stable pension income from a foreign government or international organization, ensuring a comfortable retirement in Panama.
Self-Economic Solvency Visa
Entrepreneurs and investors aiming to establish businesses in Panama can opt for the Self-Economic Solvency Visa. This option requires a minimum investment in real estate or a fixed-term deposit in a Panamanian bank, proving your commitment to contributing to the local economy.
If you are thinking of retire in Panama, we highly recommend you to visit this complete guide created by a Panama specialist.
Residency Programs
Panama offers various residency programs catering to different circumstances. Temporary Residency is an ideal option for those not eligible for other visa categories, while Permanent Residency offers a pathway to becoming a Panamanian citizen after five years. The Specific Countries Visa program targets citizens from certain nations and provides a fast-track process for permanent residency.
Benefits of Immigrating to Panama
Panama's strategic location, strong economy, and tax advantages make it an attractive destination for immigrants. Enjoy a high standard of living, affordable healthcare, and a warm tropical climate. Additionally, Panama's growing infrastructure, business-friendly environment, and dollarized economy offer a stable and prosperous setting for new ventures.
Immigrating to Panama opens the door to a world of opportunities, adventure, and fulfillment. Whether you are seeking a serene retirement, new business prospects, or simply a fresh start, Panama's diverse visa options and residency programs cater to various immigration needs. With its stunning landscapes, vibrant culture, and welcoming locals, Panama promises an enriching experience for those who choose to call it home. As you embark on this transformative journey, remember to consult with immigration experts, stay informed on the latest regulations, and embrace the exciting prospects that await you in this tropical paradise.
Get 1 free consultation
We will give you a 45 minutes meeting with a specialist on Immigration to Panama completely free if you schedule it right now.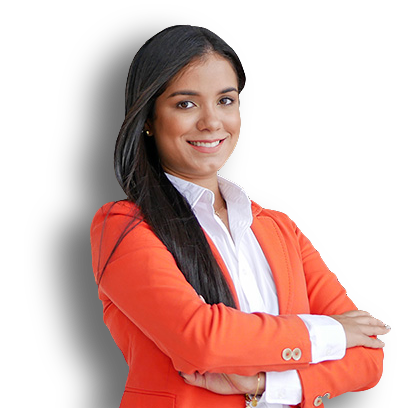 Contact the lawyer with an email